Gig-a-rama!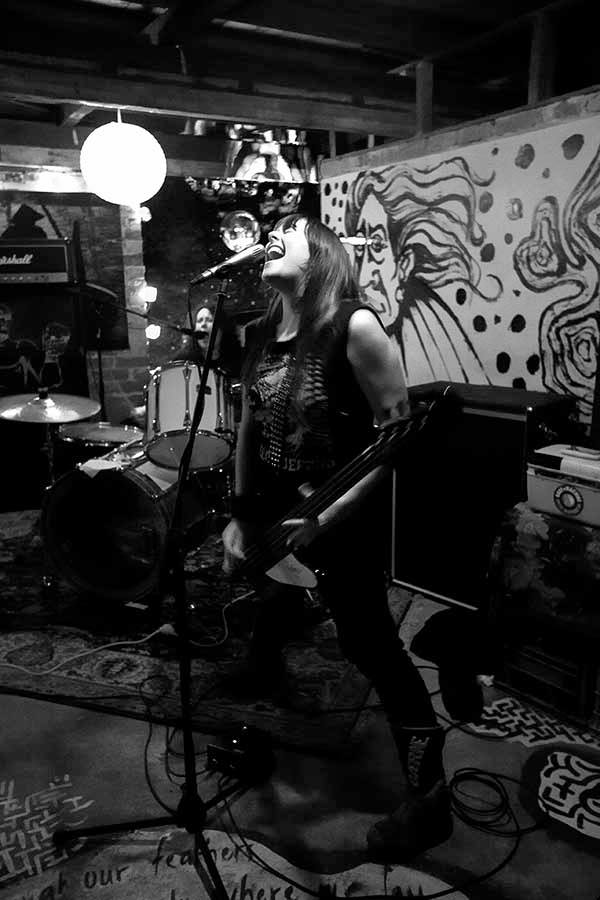 We've been playing some super fun shows lately! We did a show at Swamplands in Coburg a few weeks ago with some of our super faves DEAD who were launching their LP box set that night, as well as the amazing sonic noise of Bonnie Mercer and gorgeous voice of Laura MacFarlane. Swamplands was rad, pretty much a basement venue underneath a suburban house. We were told that it had been going for three years but sadly the owner has now been told he has to move out as they are building apartments there instead. Such a shame!! Such an echo of what happens in our beloved Wollongong all the time too….when will these developers learn that more apartments is not the answer?! The pic for this blog post was taken at the show by veri.live's Zo Damage.
Last weekend we also played a show at the Red Rattler in Marrickville with a killer lineup of crust/grindcore bands including one of my new faves – Canine! This band is awesome!! Features members of Glory Hole and Pure Evil Trio. We're playing with them again soon at a show in Stanmore which is pretty exciting!
We also have a bunch of gigs coming up (see the gig guide to the right!) and thought this warranted a blog update! Come along and hear us sing about being pissed off at Coal Seam Gas and Tony Abbott as well as hard hitting topics like our love of nightime and rockers who wear leather!!
xx Kristy