Babymachine/Buggirl Tour!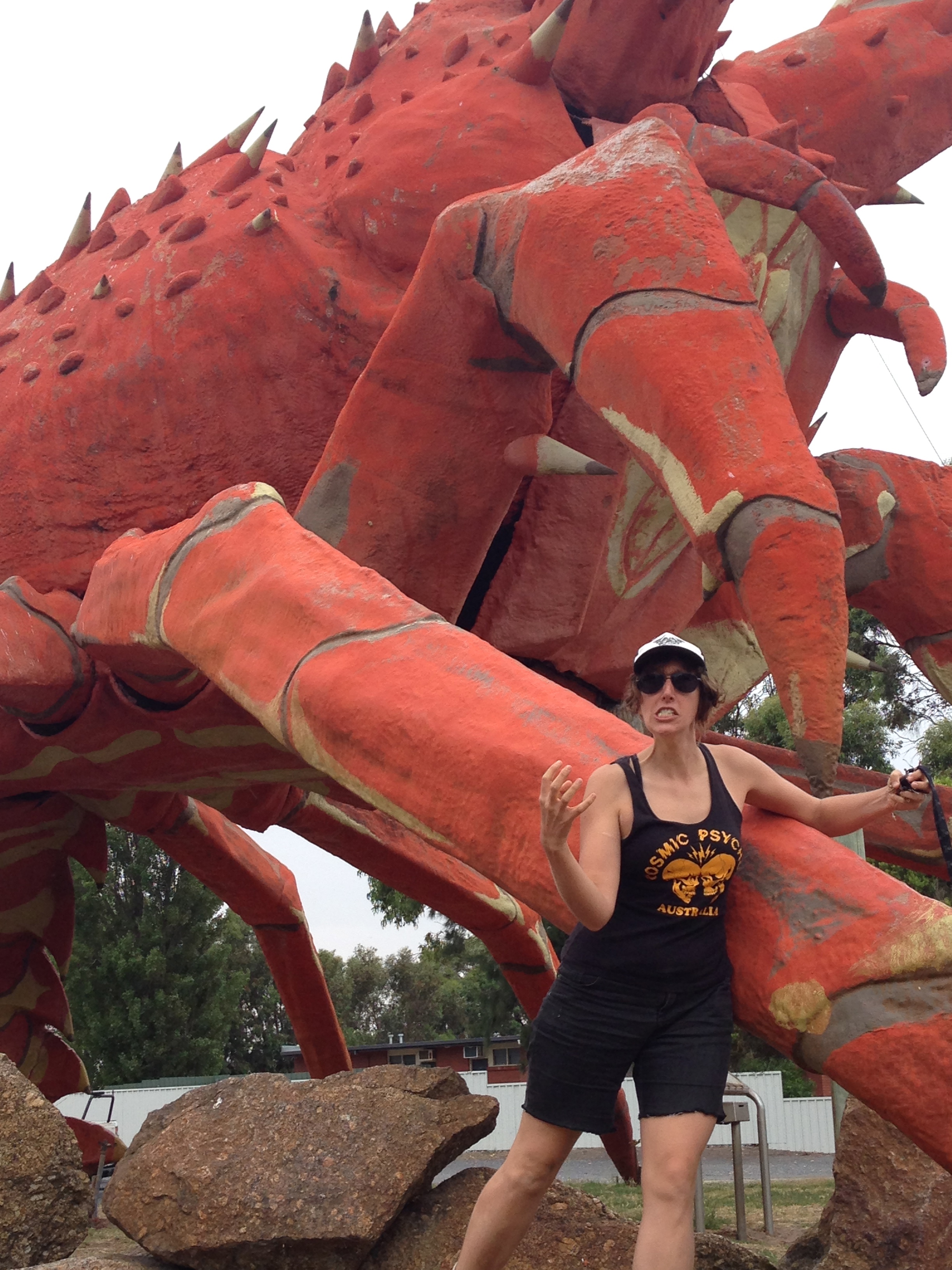 Our favourite Texan Wollongongians BugGiRL are back!! A week ago we packed up all our gear and crammed ourselves into the van for a four date tour with a fair bit if swimming and an amazing visit to Kangaroo Island in between! We did the Cranker in Adelaide last night in full on heat wave conditions and are now driving through the rain on the way along the Great Oceam Road!  Climate change sure is crazy!
It'a been so amazing to rock out with BugGiRL again! The first show at Frankie's Pizza was a cracker, followed by a hometown gig at Rad in the Gong! The next day we drove through thirteen hours of rural heatwave, soaking our heads under petrol station showers to try and stay cool, and ended up at an awesome country pub in Murrayville. We've seen baby seals, Amber caught a fish, and there's been a hell of a lot of Coopers!
Next we head to Melbourne to rock with some of our favourite people and then it will all be over after a drive up the coast and a stop at Cape Conran on the way.
thanks to everyone who had come along to the shows so far!