Wollongong winners!!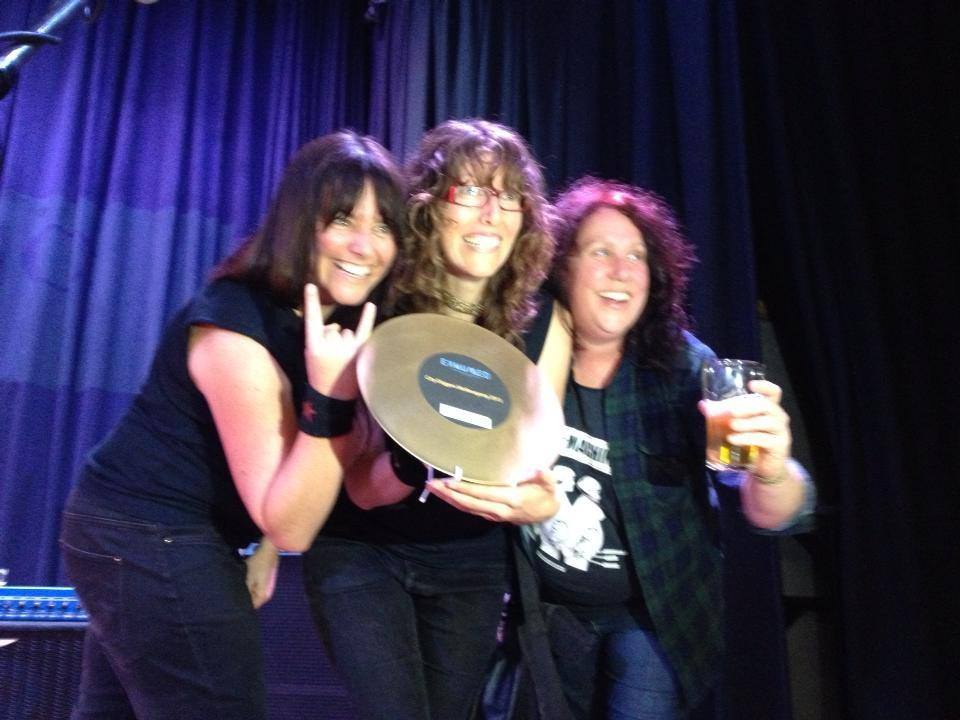 WE WON!!!!!
In one of our most exciting band moments so far, we have won the Illawarra heats of the ABC Exhumed competition!!! We are particularly excited that we got a gold record – which is actually an old vinyl record that has been spray painted gold – and it has gone straight to the band room wall!
Thanks SO much to everyone who came and rocked out and showed your support – it was so great to see you all dancing down the front! We couldn't do it without you guys!Thanks heaps to all the other bands as well – it was a great night and as Jacqui said, we just wanted SOMEONE from the Illawarra to get into the grand finals!

We'll be interviewed by James Valentine on ABC Illawarra 97.3 this morning at 10am so tune in! He'll be giving us the details of what happens next.
Not sure how any of us are going to be able to get anything done at our day jobs today… whoooo! How exciting!!